We encourage the public to learn more about the Colonial Spanish Horse and the role it has and continues to play in our society.  The Oklahoma Heritage Horse Sanctuary and its members offer information, programs and different resources to aid in their education. 
Our organization is helping to raise awareness on the horse's behalf through public outreach and media.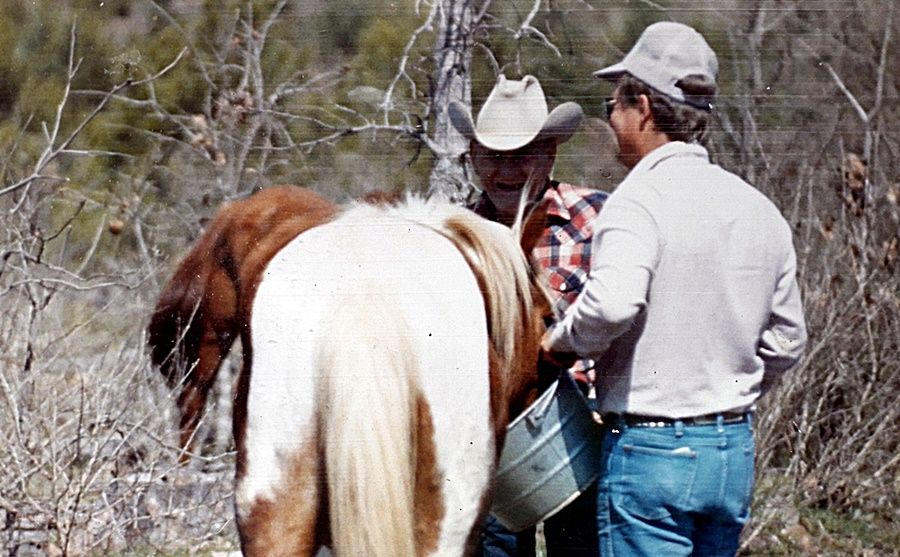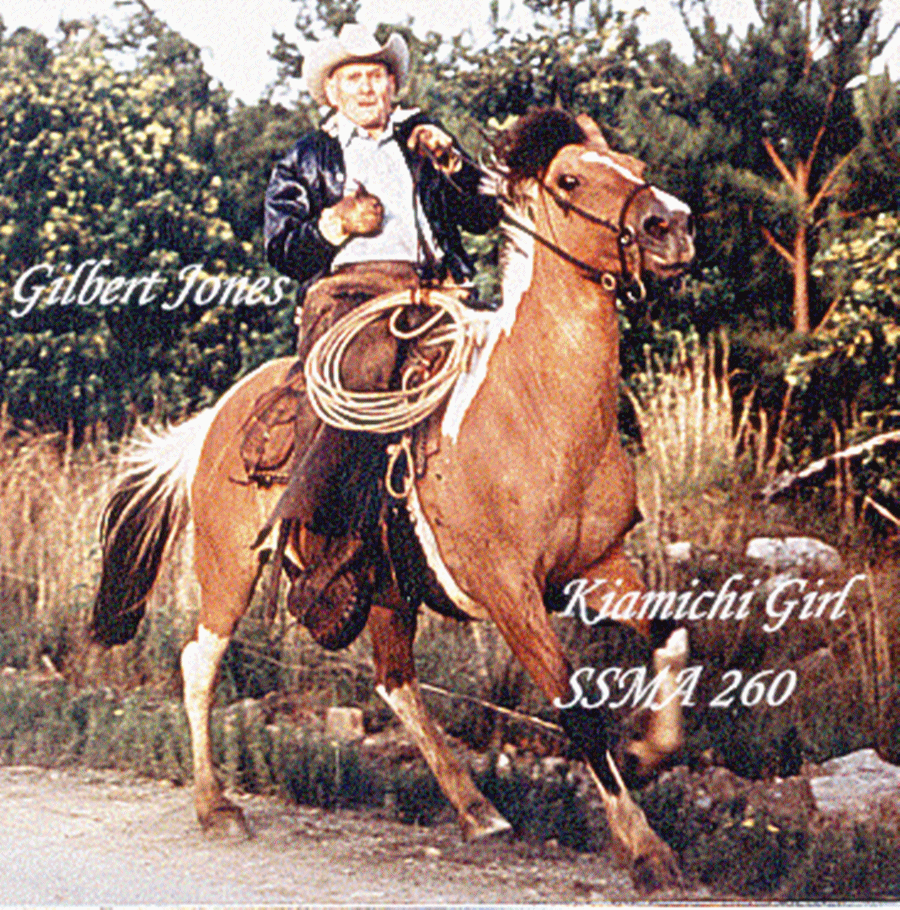 Preservation Efforts
As a young man, Gilbert H. Jones began preserving the heritage and history of the Oklahoma Colonial Spanish Mustang.  He had the foresight to see their significance in American History.  Bryant Rickman shared Jones' vision for these horses and together formed an instant friendship which developed into working together to save the Colonial Spanish Horse - Spanish Mustang's future.
Gilbert began collecting the Mustang bloodlines when he was 17 years old, which were some of the same horses he brought with him to Medicine Springs, Oklahoma in 1958.  Over the years Jones collected and accumulated many books and articles, making his personal notes on the purity of the bloodlines in the margins - a bloodline he thought important enough to dedicate his life to preserving.  He died in 2000 but his legacy and passion for the Gilbert Jones Southwest Spanish Mustangs lives on.
Today Gilbert Jones' work moves forward through Bryant and Darlene Rickman.  The Rickman Spanish Mustangs Ranch is made up of the foundation herds of this bloodline. 
The Rickmans have dedicated over 45 years preserving this breed.  They have focused their efforts on saving the Gilbert Jones Southwest Spanish Mustang bloodlines, with a special interest in saving the Choctaw/Cherokee/Huaesteca horses from extinction.
In March 2014, the Oklahoma Legislature passed a resolution designating the Oklahoma Colonial Spanish Horse as the official Heritage Horse of Oklahoma.  The resolution defines the horses as "unique in its genetics, history, geography, and contributions to the people of Oklahoma."  It further states the Rickman Spanish Mustangs to be "considered the purest free-roaming Colonial Spanish horse in the United States."